The plan
On 4th August 2023, I set off on Folk on Foot's biggest walk yet:
186 MILES IN 2 WEEKS
from Wickham Festival in Hampshire to Folk East in Suffolk. Thanks to you, we raised £18,014 for the charity Help Musicians.
The musicians supported me
The route took me in a big loop around the West and North of London, through Hampshire, Berkshire, Hertforshire, Essex and Suffolk. Each evening, wonderful musicians met me in a pub to play and sing, putting some energy back into my tired legs. You can watch the performances below.
Day 1 (Friday 4th August)
Rowan Piggott & Rosie Hodgson of The Wilderness Yet
The Thomas Lord, High Street, West Meon, Petersfield, Hampshire GU32 1LN
Day 2 (Saturday 5th August)
Steve Knightley, Johnny Kalsi and Eliza Marshall
The Swan Hotel, High Street, Alton, Hampshire GU34 1AT
Day 3 (Sunday 6th August)
Eliza Marshall; Jon Wilks
The Winchfield Inn, Station Road, Winchfield, Hampshire RG27 8BX
Day 4 (Monday 7th August)
Martin Simpson
The Royal Foresters, London Road, Ascot SL5 8DR
Day 5 (Tuesday 8th August)
Janice Burns & Jon Doran
The Crown and Cushion, Eton High St, Eton SL4 6AF
Day 6 (Wednesday 9th August)
Kirsty Merryn
The Coy Carp, Coppermill Lane, Harefield, Uxbridge UB9 6HZ
Day 7 (Thursday 10th August)
Beefeater Moor Mill Pub and Restaurant, Smug Oak Lane, Bricket Wood, Colney Street, Radlett AL2 3TZ
At 8.30am on Friday 11th August, Honey and the Bear sang Matthew off on the next leg of his journey.
Day 8 (Friday 11th August)
Megson
The Practitioner Bar, 76-78, Fore Street, Hertford SE14 1BY
Day 9 (Saturday 12th August)
Sid Goldsmith & Danny Pedler of Tarren
The Prince of Wales, Green Tye, Much Hadham SG10 6JP
Day 10 (Sunday 13th August)
Bird In The Belly
The Swan Inn, The Endway, Great Easton, Dunmow CM6 2HG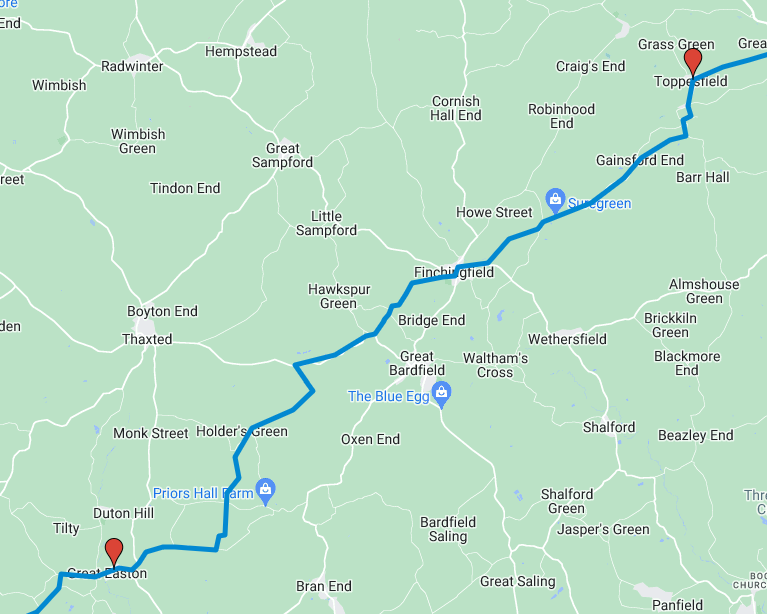 Day 11 (Monday 14th August)
Katie Spencer
The Green Man, 3 Church Lane, Toppesfield CO9 4DR
Day 12 (Tuesday 15th August)
Knight & Spiers
The Crown Hotel, Long Melford, Suffolk CO10 9JL
Day 13 (Wednesday 16th August)
Bella Hardy
The Greyhound, 2 Ipswich Road, Claydon, Ipswich IP6 0AR
Day 14 (Thursday 17th August)
The Young'uns
The Duck, Station Road, Campsea Ashe, Suffolk IP13 0PT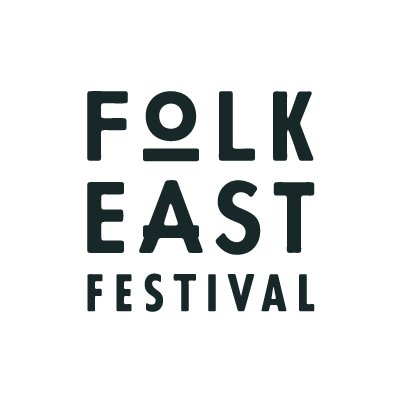 Day 15 (Friday 18th August)
Arrival at FolkEast
Glemham Hall, Little Glemham, Woodbridge IP13 0BT
Matthew arrived at Folk East, after walking 186 miles (465,137 steps) in two weeks, to be greeted by a town crier, the wonderful dancers of Boss Morris, a crowd of well wishers and a live broadcast on BBC Radio Suffolk. In the evening, he joined Magpie Arc on the Sunset Stage to talk about his adventures. Hear the full step by step story of the Big Walk in our podcast episode.